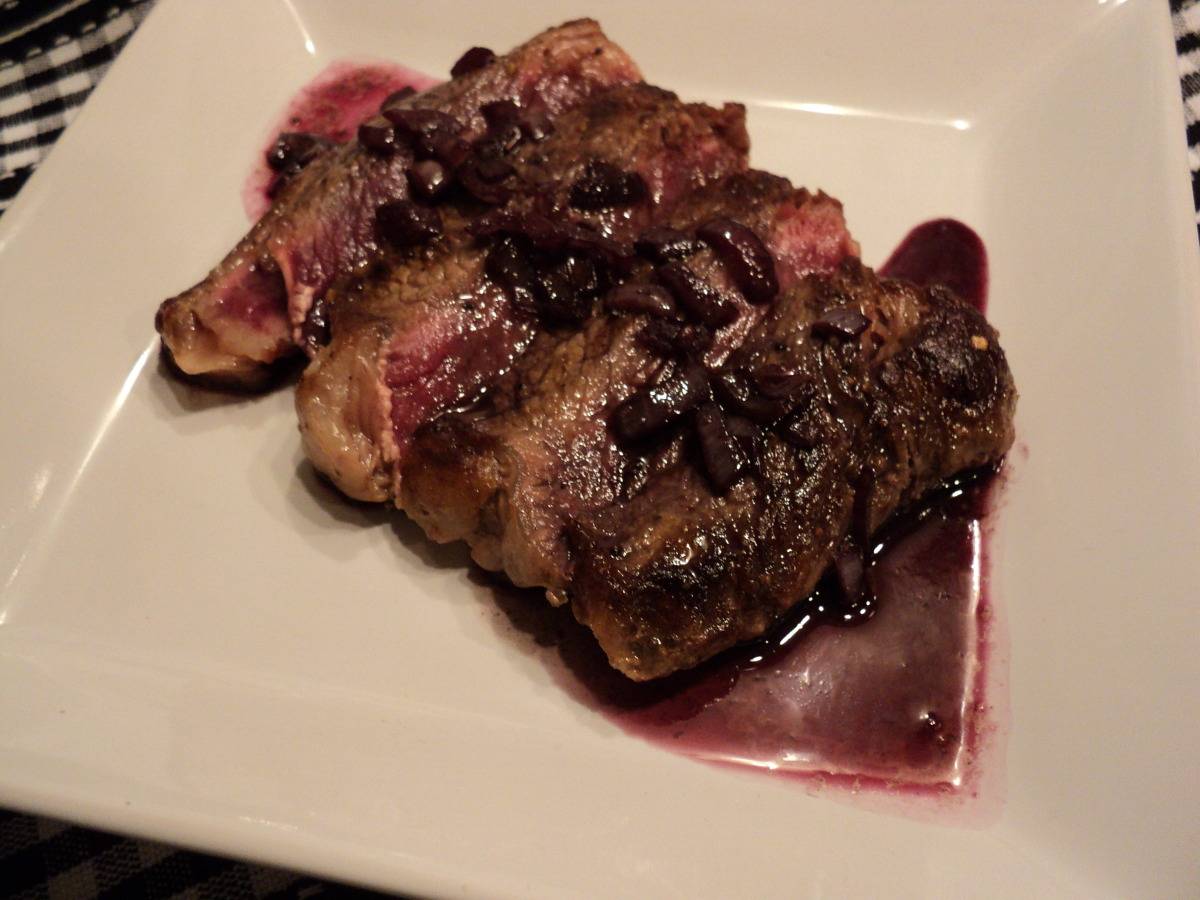 This snowy weather puts me in the mood for a good, pan-fried steak. Here's an au Poivre that I butchered with red wine, in stead of cognac and I added capers.
Rib-Eye Steak and Red Wine au Poivre
2 tablespoons black peppercorns, coarsely crushed
1 tablespoon minced garlic
2 teaspoons ground cumin
2 tablespoons extra-virgin olive oil
2 rib-eye steaks, cut 1 3/4 inches thick
Kosher, or sea salt, to taste
1/4 cup dry red wine
1 tablespoon grainy mustard
1 teaspoon brined green peppercorns, drained
1 teaspoon capers in 1 teaspoon of their brine
1 tablespoon unsalted butter
1 teaspoon chopped parsley
In a small bowl, combine the black peppercorns with the garlic, cumin and 1 tablespoon of the olive oil. Rub this mixture all over the steaks and let stand at room temperature for 1 hour.
In a large skillet, heat the remaining 1 tablespoon of olive oil until shimmering. Season the steaks with salt, add them to the skillet and cook over moderate heat until browned, about 4 minutes per side for medium rare. Transfer the steaks to a warmed platter and season again with salt.
Discard the fat in the skillet. Add the wine and simmer over low heat until reduced to a syrup, about 2 minutes. Add the mustard, green peppercorns and capers in brine and stir once or twice. Remove the skillet from the heat and stir in the butter. Return the steaks to the skillet and turn to glaze with the sauce. Transfer the steaks to plates, sprinkle with the parsley and serve.