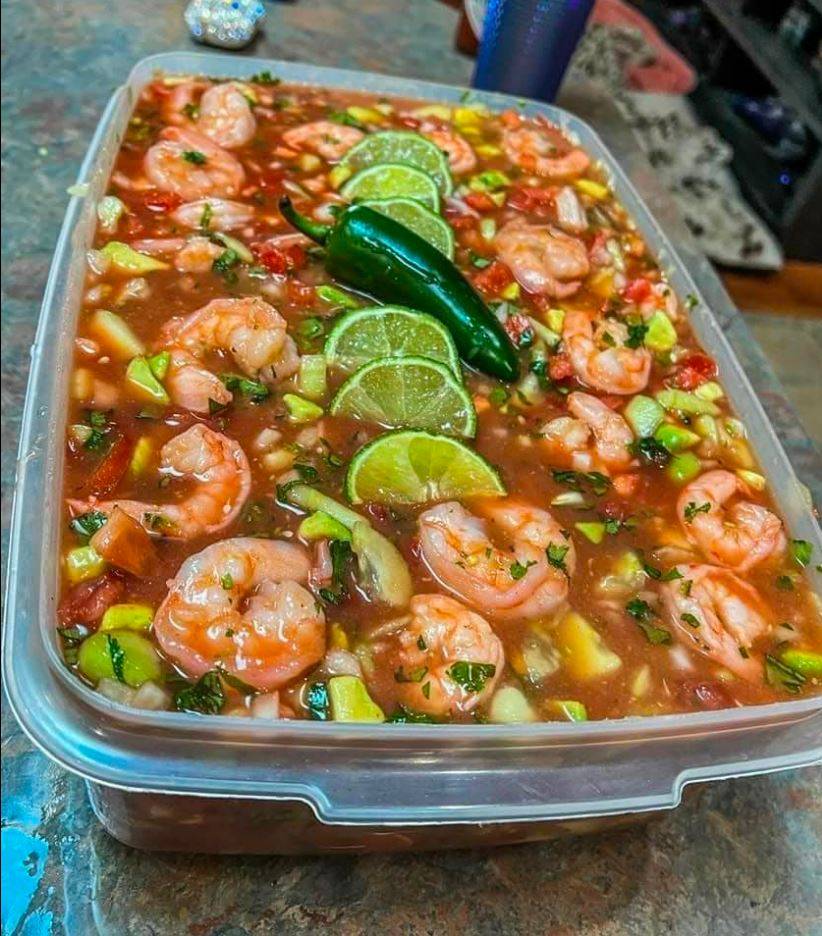 We might be doing some rodeo pre-game next week. I think shrimp is the proper thing to bring. Double this recipe for a crowd.
Shrimp Cocktail
1-pound large shrimp, peeled and de-veined
4 cups water
1 lemon, sliced
1 bay leaf
1/4 cup chili sauce
2 tbsp prepared horseradish
1 tbsp Worcestershire sauce
1 tsp hot sauce
Kosher salt and fresh ground pepper, to taste
1/4 cup chopped fresh parsley
Lemon wedges, for garnish
Bring the water, sliced lemon, and bay leaf to a boil in a large pot.
Add the shrimp and cook for 2-3 minutes or until they turn pink and opaque.
Drain the shrimp and rinse with cold water to stop the cooking process.
Chill the shrimp in the refrigerator for at least 30 minutes.
In a mixing bowl, whisk together the chili sauce, horseradish, Worcestershire sauce, hot sauce, salt, and pepper until it's all one color.
Arrange the chilled shrimp on a platter.
Pour the cocktail sauce over the shrimp.
Sprinkle chopped fresh parsley over the top.
Garnish with lemon wedges.