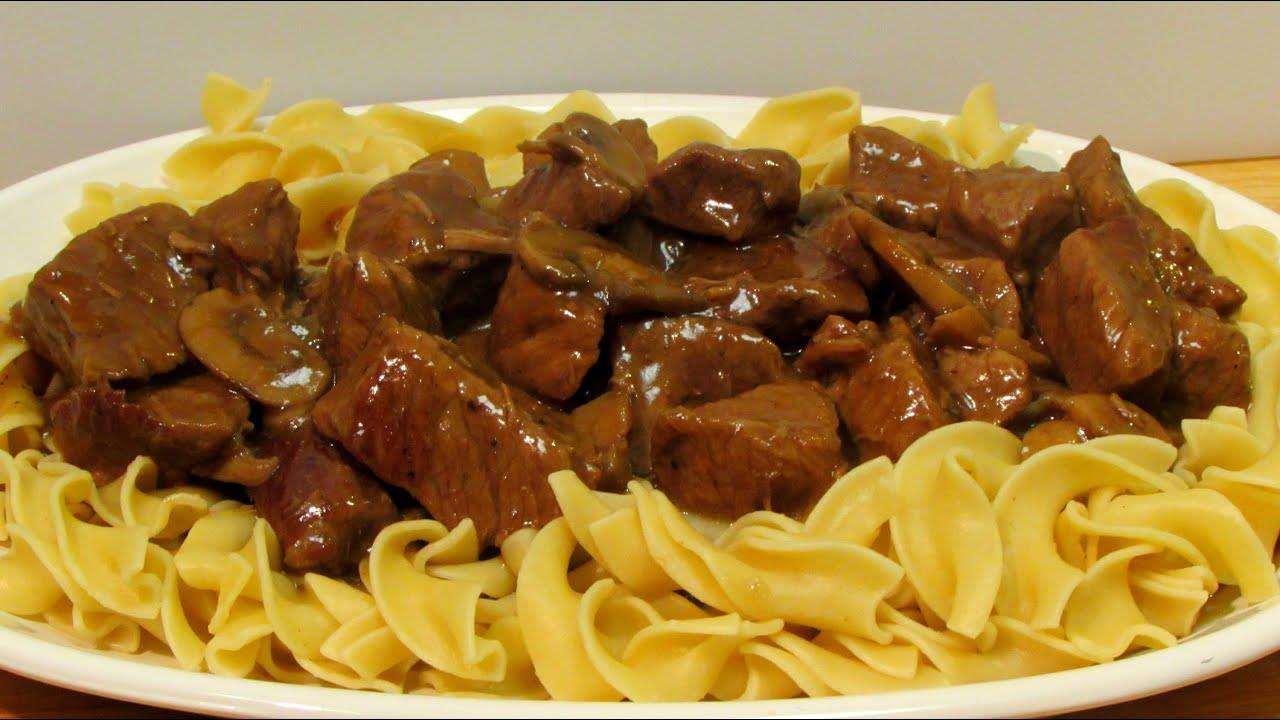 The weather says it's time to step up your comfort food game.
Beef Tips with Gravy over Noodles
2 tablespoons olive oil
1 onion chopped
2 pounds cubed chuck or stew meat
10 ½ ounces beef broth
10 ½ ounces onion soup
1 tablespoon Worcestershire sauce
1 bay leaf
Kosher salt and fresh ground pepper, to taste
Cooked egg noodles, for serving
To Thicken Gravy:
3 tablespoons cornstarch
1/3 cup water
In a large pot or Dutch oven, heat 1 tablespoon olive oil over medium-high heat. Season beef with salt and pepper and brown in small batches. Remove beef from the pot and set aside.
Turn heat down to medium, add remaining oil and onion. Cook until softened, about 10 minutes.
Add beef, broth, soup, Worcestershire sauce and bay leaf to the pot. Bring to a boil, cover and reduce heat to simmer 1 1/2 to 2 hours or until beef is fork tender.
To thicken gravy, combine cornstarch with 1/3 cup cold water. Pour into the beef a little at a time while stirring until it reaches desired consistency.
Taste and season with salt and pepper. Discard bay leaf and serve over cooked egg noodles.