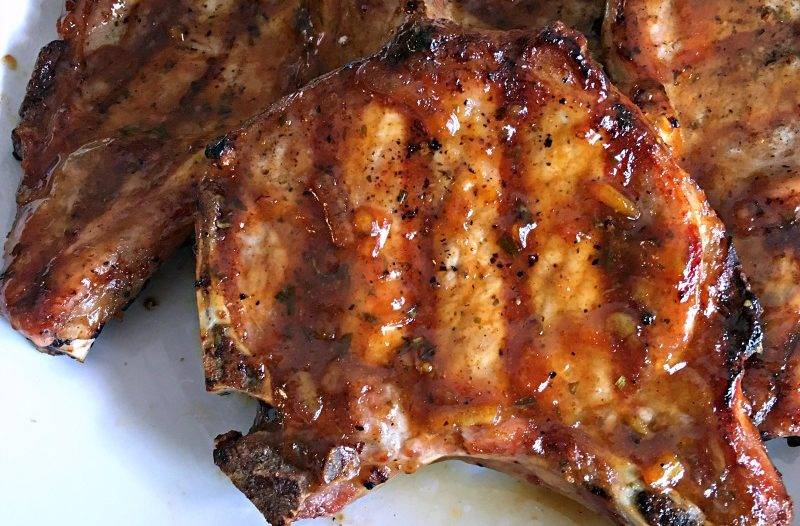 Monday, Monday. Chop, Chop!
Bourbon-Peach Grilled Pork Chops
4 Thick, bone-in pork chops
Kosher salt and fresh ground pepper, to taste
2 shots of good bourbon
1/4 cup of peach jelly
1/4 cup of balsamic vinegar
1 tablespoon of Worcestershire sauce
1/4 cup of ketchup
A pinch of dried tarragon for each chop
1 clove of garlic, grated
1 tablespoon of Dijon mustard
Add the marmalade, bourbon, balsamic, Worcestershire, ketchup, tarragon, garlic, Dijon and salt and pepper to a small saucepan. Blend well, bring to a boil, then reduce the heat and simmer about 10 minutes, then set aside.
Salt and pepper both sides of the chops.
Over medium-high heat, grill the chops 3-4 minutes per side, or until the internal temp reaches 145 degrees. Do not overcook. Over cooked pork chops are no bueno.
Just before taking the chops off the grill, add a thin layer of the glaze on each side of the chops and let them caramelize on the grill for a few seconds.
Remove from the grill, let rest a few minutes, then dig in!