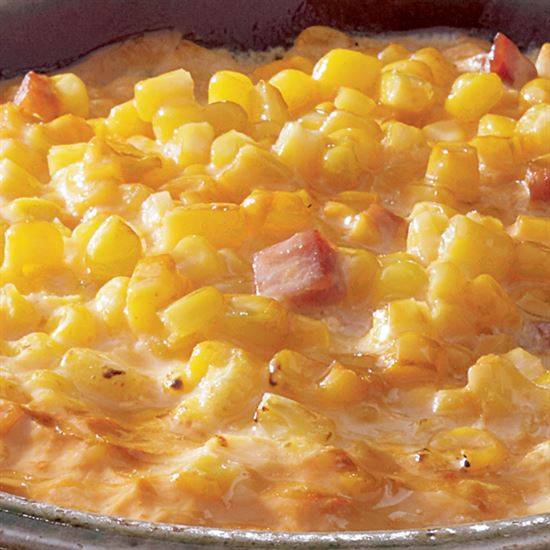 Thanksgiving side #4 comes from our former Operations Manager here at Q97, Cagle Lee. It's a recipe from one of his favorite BBQ joints in Kansas City…Jack Stack BBQ. I'm definitely going to make room on my Thanksgiving table for this. It's outstanding!
Ingredients for 10-12 hungry souls
2 tablespoons butter
4 teaspoons all-purpose flour
1/8 teaspoons garlic powder
3/4 cup milk
6oz sharp cheddar cheese
1 (3oz) pkg cream cheese, cubed
3 (10oz) pkgs frozen whole kernel corn, thawed
3oz ham, diced
In a large saucepan, melt margarine or butter Stir in flour and garlic powder Add milk all at once Cook, stirring constantly, over medium heat until thickened and bubbly Stir in cheese Cook, stirring constantly, over low heat until melted Stir in corn and ham Transfer mixture to a 2-quart casserole dish Bake at 350 degrees for 45 minutes.