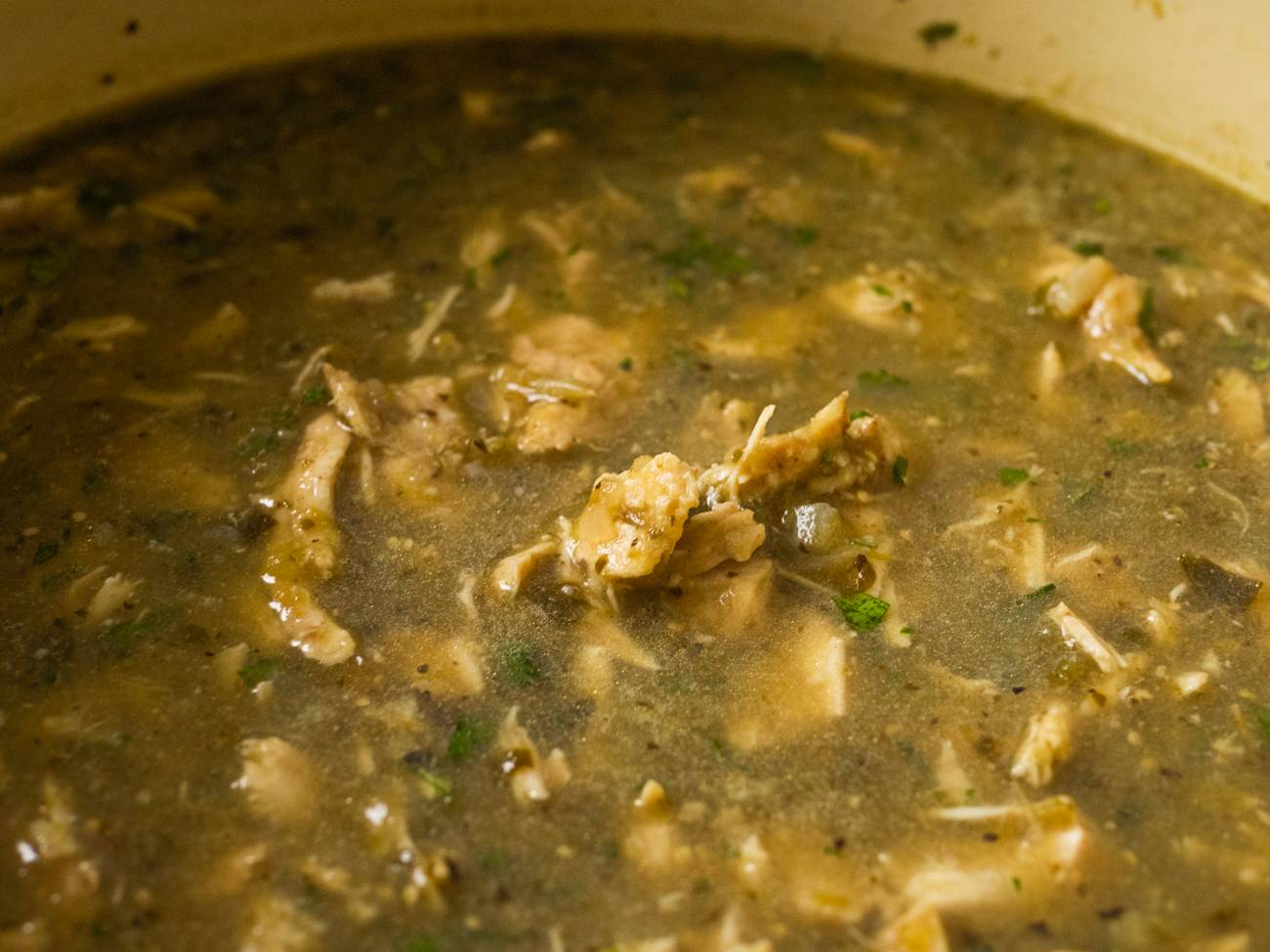 It's a Chile Verde kinda Monday in Redding. A margarita on the rocks would be ok too.
Chicken Chile Verde in a Pressure Cooker
3 pounds bone-in, skin-on chicken thighs and drumsticks
1-pound poblano peppers, roughly chopped, seeds and stems discarded
12 ounces tomatillos, husks discarded, quartered
1 medium white onion, roughly chopped
6 ounces Anaheim peppers, roughly chopped, seeds and stems discarded
2 Serrano or jalapeño peppers, roughly chopped, stems discarded
6 cloves garlic, peeled
1 tablespoon ground cumin
Kosher salt, to taste
1/2 cup loosely packed fresh cilantro leaves and stems, plus more for garnish
1 tablespoon Asian fish sauce
Tortillas and lime wedges, for serving
Combine chicken, poblano peppers, tomatillos, onion, Anaheim peppers, Serrano peppers, garlic, cumin, and salt in a pressure cooker. Heat over high heat until gently sizzling, then seal pressure cooker, bring to high pressure, and cook for 15 minutes. Release pressure.
Using tongs, transfer chicken to a bowl and set aside.
Add cilantro and fish sauce to remaining contents of pressure cooker. Blend with an immersion blender or in a countertop blender and season to taste with salt.
Remove the skin and bones from the chicken. Shred, if desired and return to the sauce.
Ladle portions into a serving bowl, garnish with chopped cilantro and serve immediately with tortillas and lime wedges.