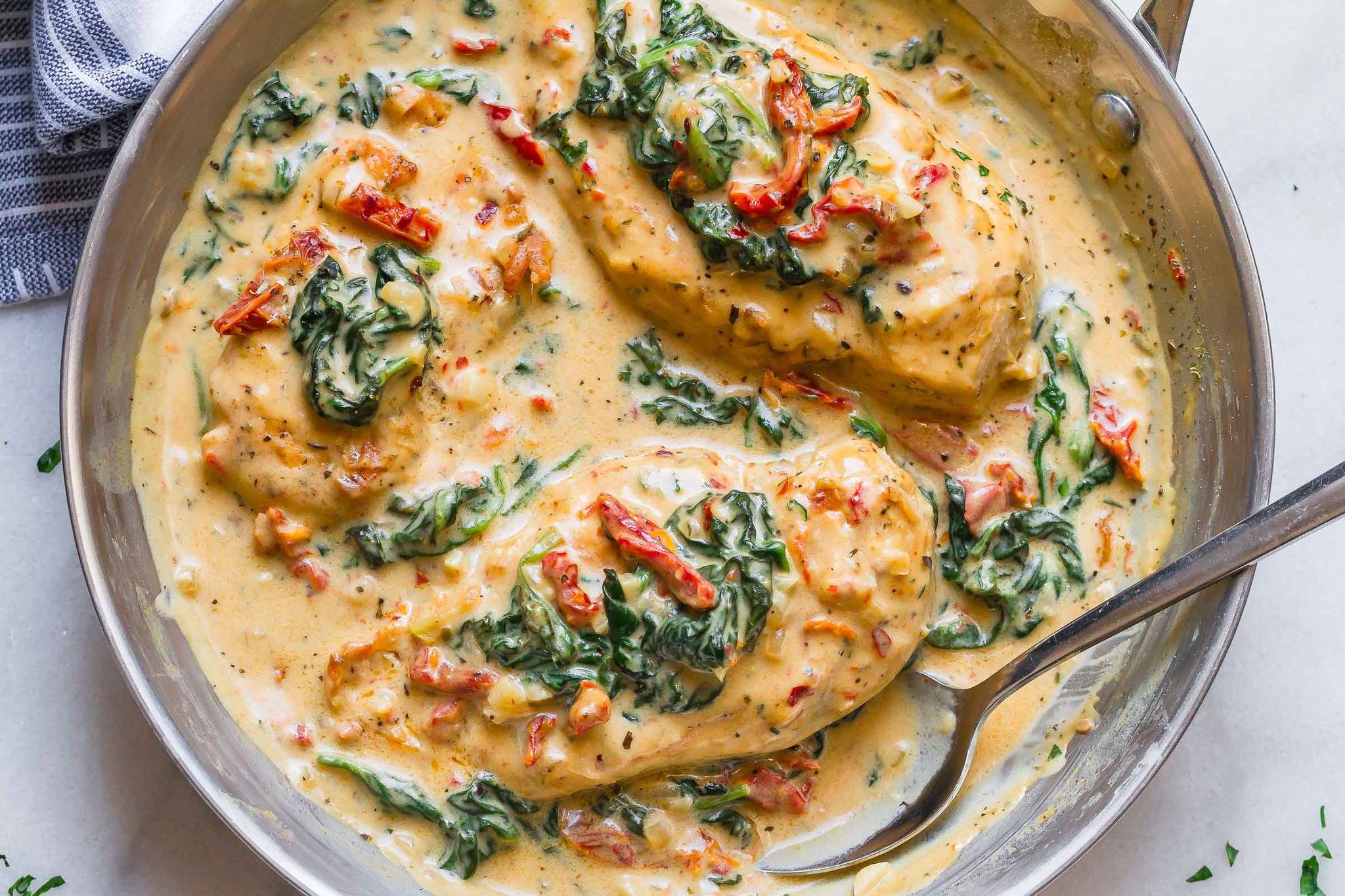 We're on that low-carb train.
Creamy Chicken Breast in Spinach Parmesan Sauce
2 chicken breasts
3 tablespoons butter, divided
Kosher salt and fresh ground pepper, to taste
1 teaspoon oregano
1 medium onion, minced
4 cloves garlic, minced
1 small jar sun-dried tomatoes, drained from oil and chopped
1/2 cup chicken broth
1/2 cup heavy cream
1/3 cup grated Parmesan cheese
1 cup spinach (or more if you like)
Thoroughly season chicken breasts with salt, pepper, and 1/2 teaspoon oregano on both sides.
In a large skillet, melt 2 tablespoons of butter with a bit of oil from the sun-dried tomatoes over medium-high heat. Add chicken breasts and cook for about 4 minutes on each side until browned. Once done and no longer pink, transfer grilled chicken breasts to a plate and set aside.
To make the creamy spinach parmesan sauce, add the remaining tablespoon of butter to the same pan. Cook onion, garlic, 1/2 teaspoon oregano, and sun-dried tomatoes. Slowly add chicken broth, heavy cream, and Parmesan cheese and mix to combine until smooth while simmering for 2-3 minutes. Adjust seasoning with salt and pepper.
Add spinach to the mixture and continue cooking until wilted. Add the chicken breasts back to the pan and reheat for 2-3 minutes. Serve the creamy chicken with spinach and parmesan sauce immediately, garnished with fresh chopped parsley. Enjoy!