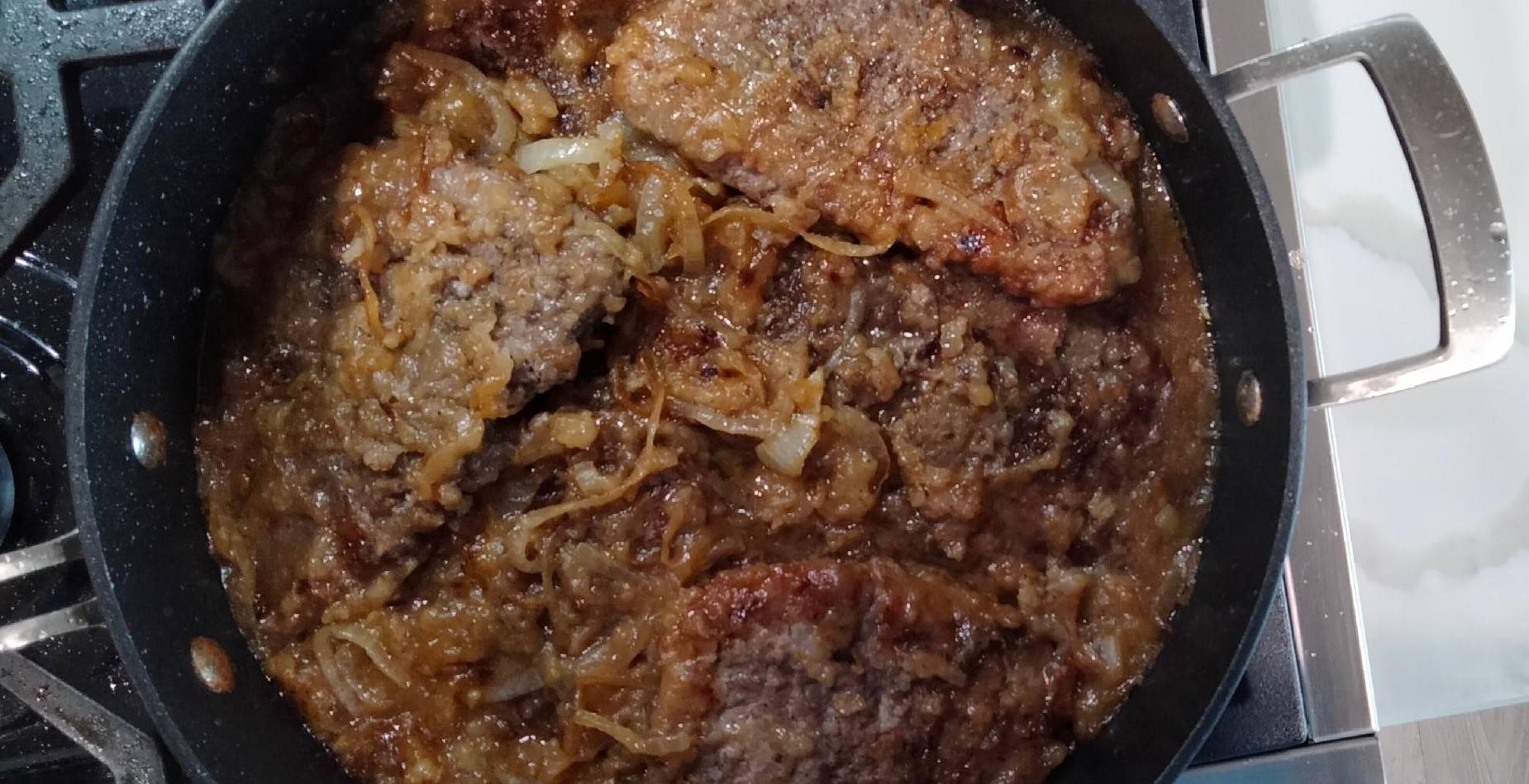 I made some delicious cube steaks last night. My son said best he's ever had. It's a classic, like me.
Cube Steaks with Onion Gravy
2 lb. cube steak (about 4 pieces)
Kosher salt and fresh ground pepper, to taste
1 c. all-purpose flour
2 tsp. garlic powder
1 tsp. vegetable oil
1 large yellow onion, halved and sliced into half-moons
3 tbsp. butter
1 (1-oz.) packet onion soup mix
1 1/2 c. beef broth
1. Season steaks with salt and pepper. Mix flour and garlic powder in a large shallow plate and dredge steaks. Reserve remaining dredge mixture.
2. In a large skillet over medium-high heat, heat oil. Fry steaks in batches until deeply golden, about 2 minutes per side. Transfer steaks to a plate.
3. Reduce heat to medium and add onion to pan. Cook, scraping down the bottom of pan, until onions are softened and turn golden, about 10 minutes.
4. Melt butter into onions, then sprinkle in onion soup mix and 1 tablespoon of reserved dredge mixture. Cook, stirring constantly until bubbling and beginning to turn a golden color, another 10 minutes.
5. Gradually add broth, a 1/4 cup at a time. Let simmer lightly until gravy is thickened. Transfer steaks to pan with gravy and turn to coat.
6. Serve steaks smothered with gravy.