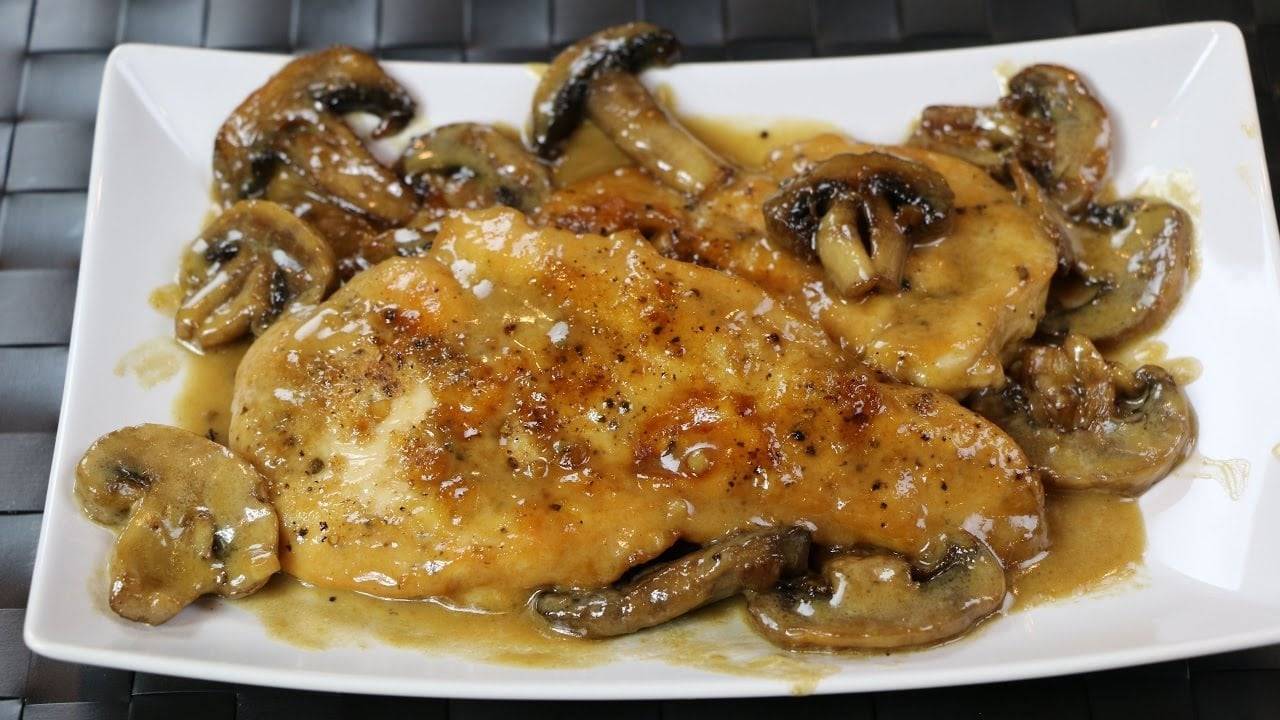 The restaurant review website, Zagat, says Italian cuisine is the #1 most popular cuisine for Valentine's Day. One of my Q97 listeners, Kaylae, says that is her favorite. So, Let 'Er Buck!
2 large chicken breasts
Kosher salt and fresh ground pepper, to taste
1/4 cup all-purpose flour for dredging
2 Tbsp olive oil
1 Tbsp unsalted butter
8 oz of your favorite mushrooms, sliced thick
1/2 tsp onion powder
2 garlic cloves minced
3/4 cup dry marsala wine (not the sweet stuff)
3/4 cup chicken stock
1/2 cup heavy whipping cream
2 Tbsp parsley, finely chopped
Cut chicken breasts in half lengthwise to make four even cutlets. Place them between plastic wrap and pound just until they thin out a bit (make sure they're all even in thickness so they evenly cook).
Season chicken with salt and pepper. Dredge the chicken in flour, shake off the excess flour and then set aside.
Heat a large heavy-bottomed pan over medium heat. Add a couple of turns of olive oil and 1 Tbsp butter. Once the butter and oil are hot, add dredged chicken and sauté until golden and cooked through; about 3-4 minutes per side (DO NOT OVER COOK). Set the chicken aside and tent with foil to keep warm.
Add more oil to the pan if you need to along with mushrooms and sauté until excess liquid from mushrooms evaporates and mushrooms are golden brown. Stir in 1/2 tsp onion powder and 2 minced garlic cloves and sauté another 30 seconds or until fragrant.
Add 3/4 cup Marsala wine, scraping the bottom of the pan. Increase the heat and cook until mostly reduced down, ab then add 3/4 cup chicken stock and while stirring add 1/2 cup heavy cream in a steady stream. Lower the heat to keep at a simmer and continue to simmer and reduce sauce another 4-5 minutes until slightly thickened. Season sauce with salt.
Return chicken to pan and sprinkle the tops with 2 Tbsp chopped parsley. Spoon the sauce over the chicken and keep on the heat until heated through and the sauce has thickened to a consistency you like. The sauce will thicken as it cools.