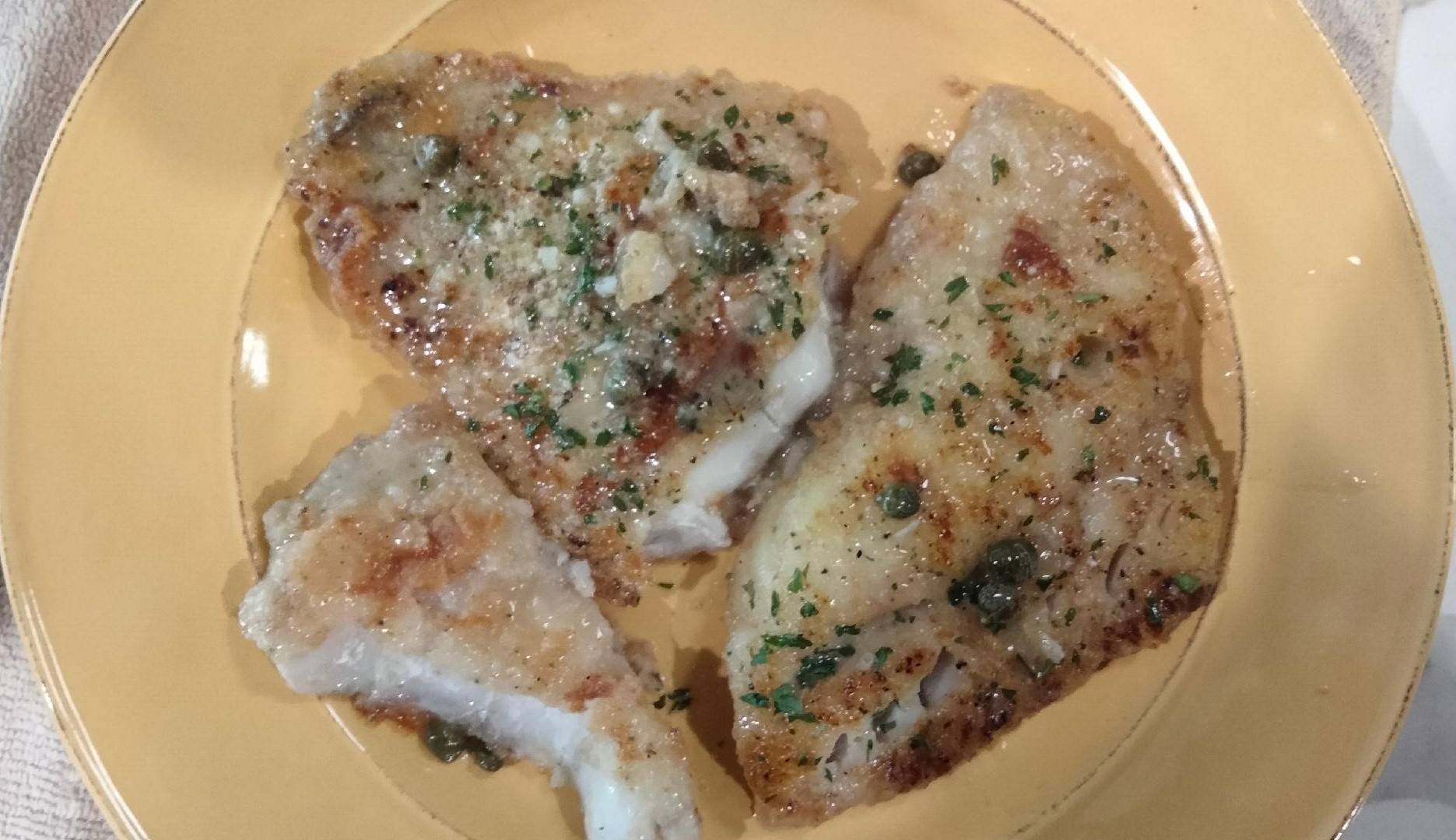 Trying to stay with the low carb/no carb thing, I made a classic fish picatta last night. Give it a go. It turned out very nice.
2 tablespoons olive oil
4-6 white fish fillets (tilapia, cod, sole, rockfish)
Kosher salt and fresh ground black pepper
1/4 cup flour
1/4 cup white wine
2 lemons, juiced
2 tablespoons capers
2 tablespoons butter
2 tablespoons chopped fresh parsley
Heat the olive oil in a large sauté pan over medium-high heat. While the pan is heating, blot the fish dry with paper towels and season with salt and pepper.
Dredge in the flour, shaking off any excess. Sauté the fish in the oil until just cooked through, about 4 minutes, flipping halfway through. Remove the fish to a platter.
Deglaze the pan with the white wine, whisking for about 1 minute. Add the lemon juice and capers and stir. Add the butter and stir or whisk to incorporate to bring the sauce together. Pour onto the fish and garnish with the chopped parsley.