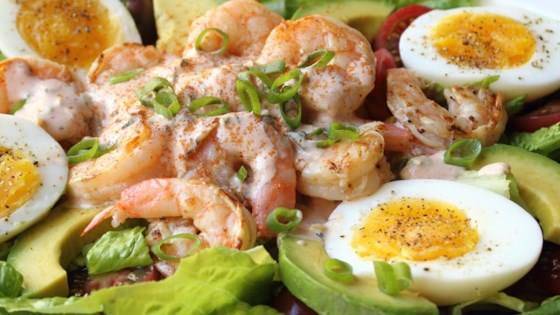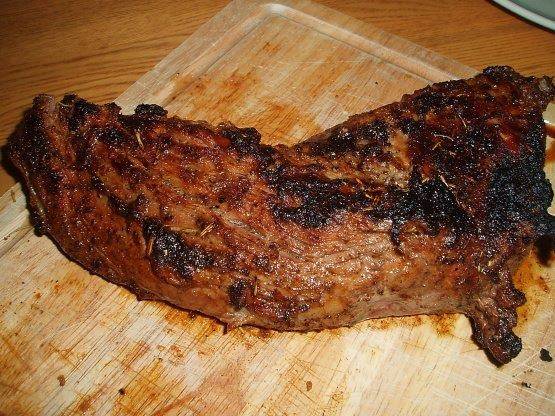 Here's a retro recipe for Kool April Nights and a Warm April weekend.
Grilled Shrimp Louie & Marinated Grilled Tri-Tip
Dressing:
1 cup mayonnaise
1/3 cup ketchup
1/4 cup creme fraiche
1 tablespoon freshly squeezed lemon juice
1 teaspoon apple cider vinegar
1 teaspoon packed brown sugar
1 teaspoon paprika
1/4 teaspoon kosher salt, or to taste
1/8 teaspoon cayenne pepper
1/2 teaspoon Worcestershire sauce
2 tablespoons minced green onion
2 tablespoons chopped fresh parsley
Grilled Shrimp:
1 tablespoon olive oil
1/2 lemon, juiced
2 pounds uncooked medium shrimp – peeled and deveined, tails left intact
1 teaspoon kosher salt
1/4 teaspoon smoked paprika
Salad:
1 heart of romaine lettuce, chopped
8 cherry tomatoes, halved
1 avocado – peeled, pitted, and thinly sliced
4 hard-boiled eggs, halved
1. Place mayonnaise, ketchup, crème fraiche, 1 tablespoon lemon juice, cider vinegar, brown sugar, paprika, salt, cayenne pepper, Worcestershire sauce, green onion, and parsley in a bowl. Whisk together until ingredients are well combined. Cover and refrigerate until thoroughly chilled, 2 to 3 hours.
2. Drizzle olive oil and juice from half a lemon over the shrimp just before grilling. Sprinkle with salt and smoked paprika. Gently but thoroughly toss until shrimp are coated.
3. Preheat an outdoor grill for high heat and lightly oil the grate.
4. Grill over hot coals until shrimp are pink and flesh is opaque, about 2 minutes per side. Transfer to a dish and refrigerate until shrimp are chilled, about 30 minutes. You can remove shrimp tails or leave them on.
5. Divide romaine lettuce among serving bowls. Arrange cherry tomatoes, avocado slices, and egg halves on top. Season with salt and pepper. Ladle on about 1/4 cup to 1/2 cup dressing on the vegetables, and top with the shrimp and sliced green onions. Drizzle additional dressing over the shrimp, if desired.
Marinated Grilled Tri Tip
1/3 cup Italian salad dressing
1/4 cup water
1/4 cup soy sauce
2 tablespoons honey
1 tablespoon liquid smoke flavoring
2 teaspoons garlic powder
1 teaspoon Montreal Steak Seasoning
2 (2 1/2 pound) beef tri-tips
1. Whisk Italian dressing, water, soy sauce, honey, liquid smoke, garlic powder, steak seasoning, together in a bowl and pour into a resealable plastic bag. Add the roast, coat with the marinade, squeeze out excess air, and seal the bag. Marinate in the refrigerator for 4 hours.
2. Remove roast from the bag and discard marinade. Let the roast rest at room temperature for 30 minutes. Preheat an outdoor grill for high heat, and lightly oil the grate.
3. Place roast on the grill and reduce heat to medium-low; cook until desired doneness is reached, 35 to 45 minutes. An instant-read thermometer inserted into the center should read 140 degrees F. Allow roast to rest for 15 minutes under tented aluminum foil before cutting.