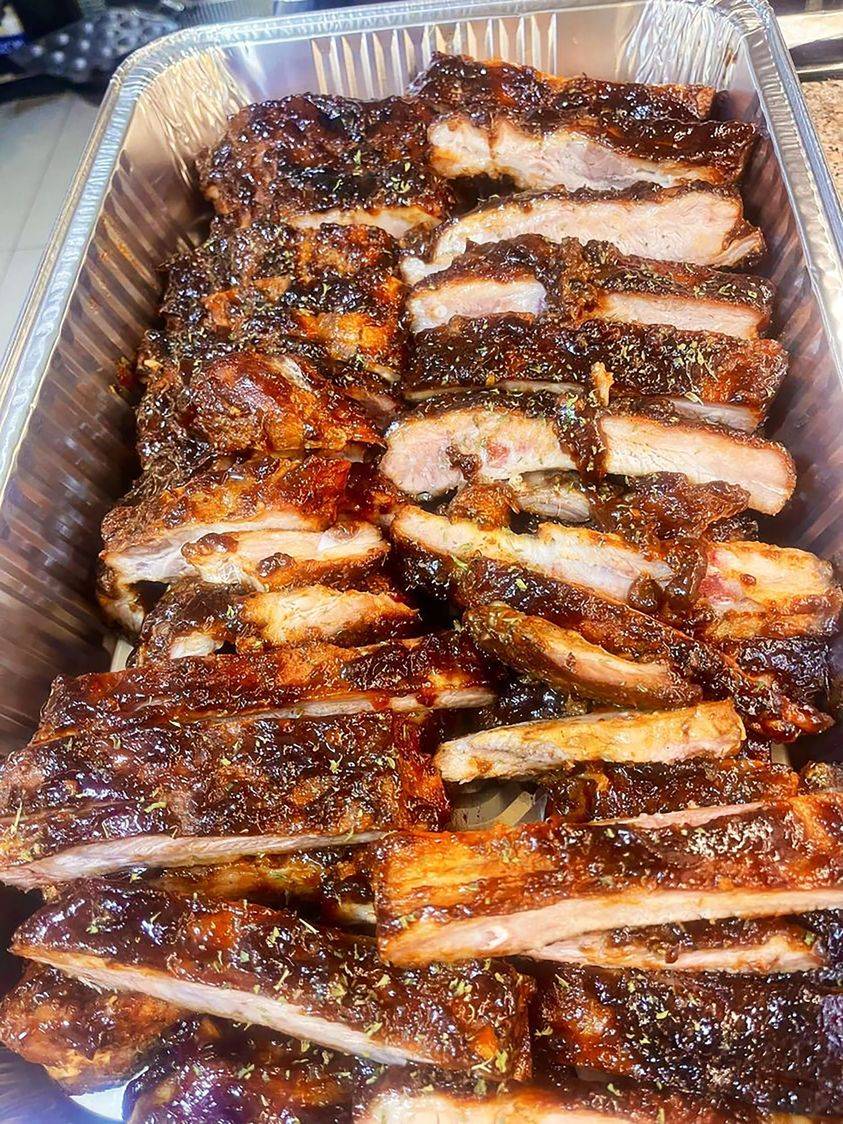 I wrote this literally, during a long set of Today's Country…Till You Can't, Somewhere With You, What My World Spins Around, Beers On Me, Dust On The Bottle, Rock And A Hard Place and Country On.
4 pounds pork spareribs
½ cup honey
¼ cup soy sauce
¼ cup distilled white vinegar
2 tablespoons brown sugar
4 cloves garlic, minced
1 teaspoon baking soda
1 teaspoon garlic salt
Preheat the oven to 375.
Slice ribs into individual pieces. Combine honey, soy sauce, vinegar, brown sugar, and garlic in a large bowl; stir until honey and sugar are completely dissolved, then stir in baking soda. The mixture will begin to foam. Transfer ribs to the bowl and turn to coat.
Cover a cookie sheet with foil; arrange ribs meat-side up on the prepared sheet. Pour excess sauce over ribs and sprinkle with garlic salt.
Bake in the preheated oven for 1 hour, turning every 20 minutes.
Enjoy