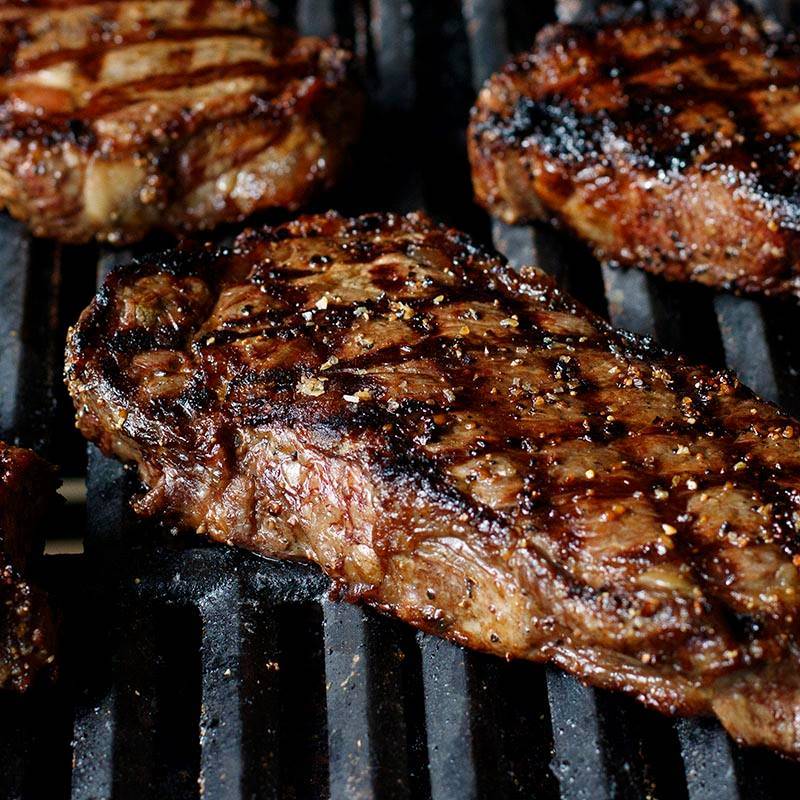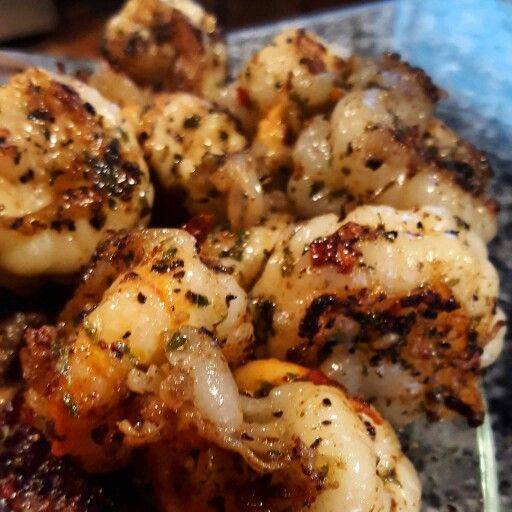 It's gonna be really nice in Redding this weekend. Sunshine, with temperatures in the mid 60's-low 70's. Go to your happy place and fire the grill. As Tyler Hubbard says, "Jack makes good whiskey but God makes the good stuff"
Jack Daniel's Grilled Steak with Garlic-Pepper Shrimp
4 New York Strip Steaks, boneless
1/2- cup Jack Daniel's Whiskey
1/2- cup low soy sauce
1 tablespoon olive oil
1 tablespoon Dijon mustard
1/4- cup light brown sugar
4 garlic cloves, minced
Montreal Steak Seasoning
1. Place the steaks in a pan that is large enough to hold all 4. Set aside.
2. In a mixing bowl, whisk together the whiskey, soy sauce, olive oil, mustard, brown sugar, garlic, and steak seasoning; whisk until thoroughly combined.
3. Pour the marinade over the steaks, turning the steaks once or twice to coat evenly with the marinade.
4. Cover with plastic wrap and marinate for 4 hours, in the refrigerator, turning it a couple of times while in the fridge.
5. Remove steaks from fridge 30 minutes before you are ready to grill.
6. Prepare your charcoal or gas grill. For steaks, you want the heat as high as possible.
7. Right before you are ready to cook, pour cooking oil on a paper towel and oil the grate using long-handled tongs.
8. Drain the marinade off the steak and discard the marinade.
9. Season the steaks with a liberal amount of steak seasoning.
10. Place the steak on the hot grate and grill until cooked to taste, 6 to 8 minutes per side for medium-rare.
11. After the steak is properly seared, if it's not finished cooking, move it to the warm side of the grate (not directly over the coals), close the lid and continue to cook the steak until it's at desired temperature for doneness.
12. To test for doneness, insert an instant-read thermometer in the side of the steak. The internal temperature should be 140°F for medium-rare.
13. Transfer the grilled steaks to a cutting board and let the steak rest for about 5 minutes before cutting.
Garlic-Pepper Grilled Shrimp
1 fresh red Chile (such as Fresno), seeds removed, finely grated
4 garlic cloves, finely grated
1 tablespoon Montreal Steak Seasoning
1 tablespoon fresh lime juice
2 tablespoons vegetable oil, plus more for grill
1-pound large shrimp, peeled, deveined (I use frozen in the bag)
Lime wedges and chili powder or paprika (for serving)
Special Equipment:
Four 8-inch-long metal skewers or bamboo skewers soaked 30 minutes in water
1.Whisk Chile, garlic, pepper, lime juice, and 2 Tbsp. oil in a large bowl. Add shrimp and toss to coat; season with steak seasoning. 2.Thread shrimp onto sets of 2 skewers.
3.Prepare a grill for medium-high heat; clean grates well, then oil.
4.Grill shrimp, turning once, until cooked through and lightly charred, about 5 minutes total. Serve with lime wedges dipped in chili powder.