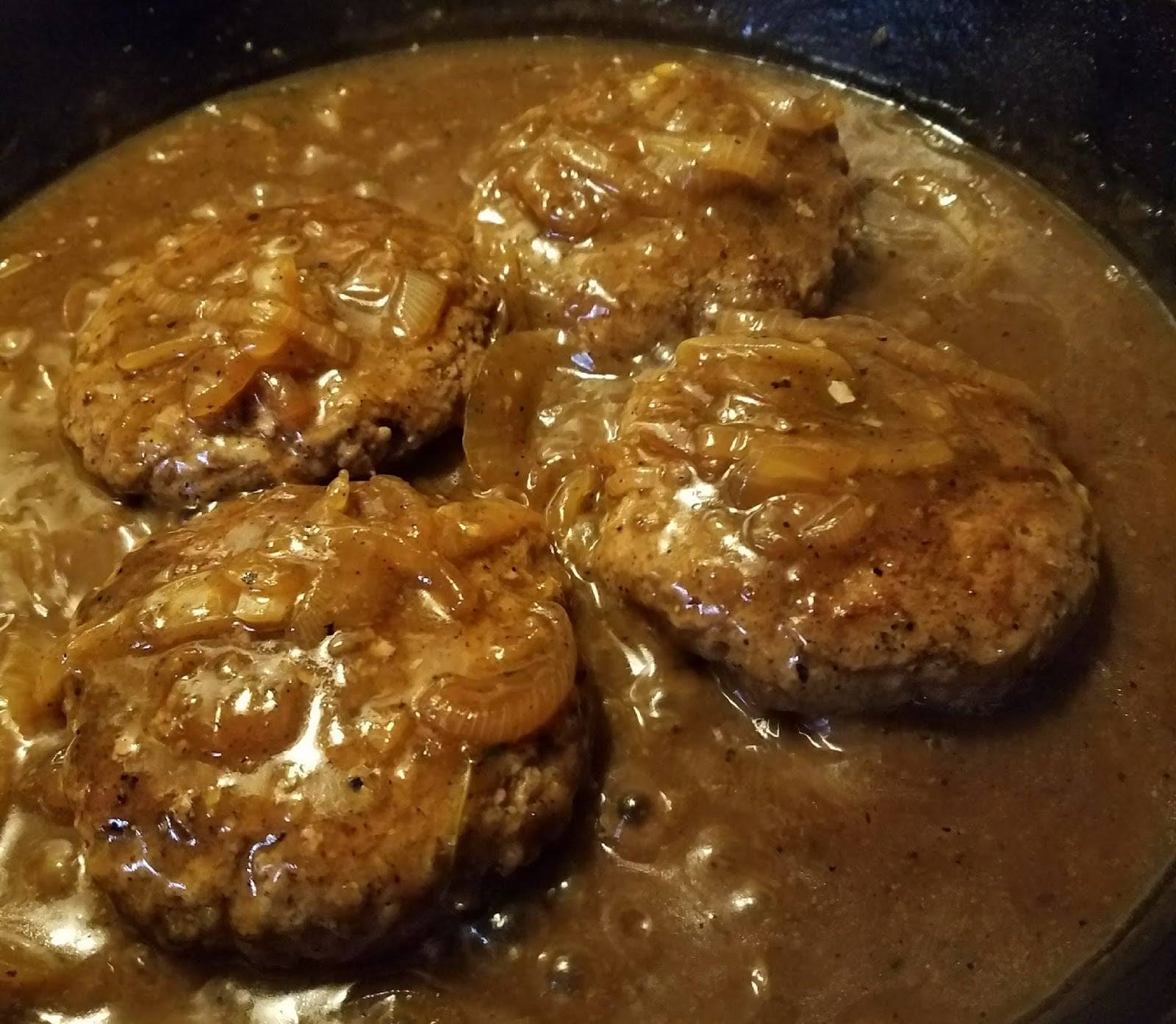 Spirit Week continues here at Results Radio. Today is Pick Your Decade Day. I chose the 70's with a classic dish my mom would make many a Sunday in the 70's.
Ruthie's Sunday Salisbury Steak with Onion Gravy
Vegetable oil
2 large yellow onions, halved and sliced into thin half moons
2 slices white bread
1/2 cup whole milk
2 pounds ground beef
2 garlic cloves, minced
1 large egg
2 tablespoons chopped flat-leaf parsley
2 teaspoons plus a dash of Worcestershire sauce
Kosher salt and fresh-ground pepper, to taste
1 teaspoon cornstarch, plus 1/4 cup for dusting
1 1/2 cups beef broth
Heat a medium sauté pan over medium heat. Add 2 tablespoons oil and 2/3 of the onions. Reduce heat to medium-low, and cook, stirring occasionally, until onions are golden brown and caramelized, about 35 minutes. Set aside.
Soak bread in milk, flipping once. Finely chop. In a large bowl, combine the remaining 1/3 of the onions, the beef, garlic cloves, bread, egg, parsley, 2 teaspoons Worcestershire sauce, salt and pepper. Mix with your hands to combine. Divide meat mixture into even, oblong patties. Dust with cornstarch.
Heat a large skillet over medium-high heat. Add remaining oil, and reduce heat to medium. Cook patties, 3 at a time, for 6 minutes, without moving them. Flip, and cook until cooked through, about 8 minutes. Set aside on a plate. Repeat with remaining patties.
Make the gravy: Add cooked onions and 1 teaspoon cornstarch to same skillet, and stir for 1 minute. Raise heat to medium-high. Pour in broth and a dash of Worcestershire sauce, and whisk until broth is clear and slightly thickened, about 3 minutes. Remove pan from heat, and return patties and juices to skillet and spoon sauce on top.