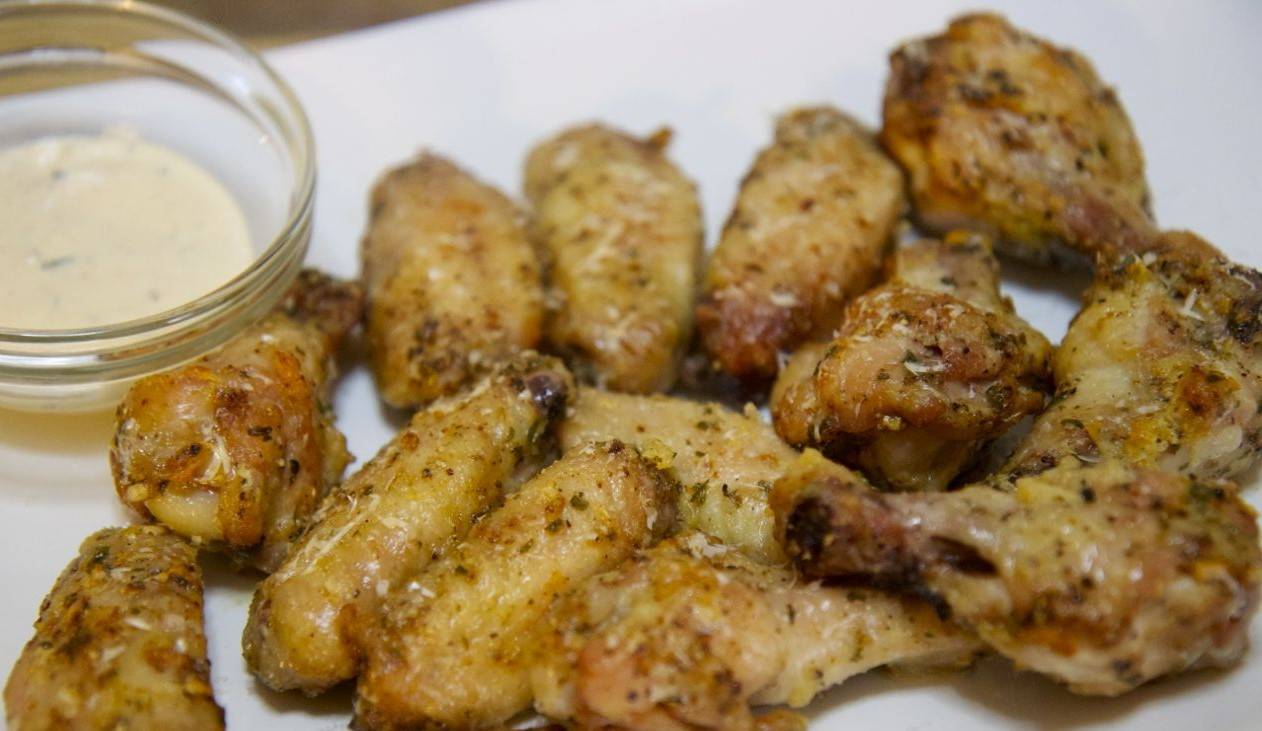 Wings is the word. The first time I made these, I forgot about them and they turned to mush. So, watch the time carefully and check on them once in a while. Don't forget about your wings in the crock pot.
Slow Cooker Garlic-Parmesan Wings
2 lb. chicken wings (Drums and flats)
1/2 stick butter, melted
8 cloves garlic, minced
2 tbsp. Dried Parsley
2 cups freshly grated Parmesan, divided
Kosher salt and fresh ground pepper, to taste
1. Place chicken wings in a large slow-cooker.
2. In a large bowl, mix together butter, garlic, parsley, and 1 cup Parmesan and season with salt and pepper. Pour mixture over chicken wings and stir to coat.
3. Cover and cook on high until cooked through, 2 1/2 to 3 hours.
4. Heat broiler. Line two baking sheets with parchment paper and pour wings onto them. Sprinkle with remaining 1/2 cup Parmesan and broil until crispy, 5 minutes.