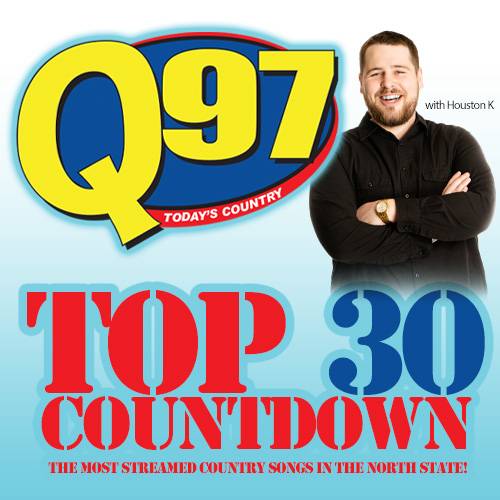 The Top 30 Countdown
Join Q97 nighttime guy Houston K for the Top 30 Countdown. Every Saturday night Houston presents the top 30 most-streamed country songs from right here in the north state.
Listen for what you and your neighbors all around the area are streaming and downloading every week!
Saturday, starting at 7pm, the Top 30 Countdown on Q97!