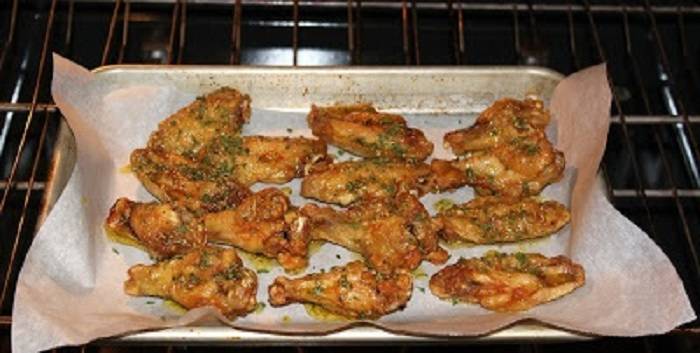 I OD'd on melatonin last night and had this weird dream about pickles and wings.
2 pounds wings, drums and flats separated
1 ½ cups pickle juice, from a jar of dill pickles
1 tablespoon olive oil
2 teaspoons garlic powder
1 teaspoon onion powder
Kosher salt, to taste
½ teaspoon dried parsley
½ teaspoon dried dill
½ teaspoon dried chives
Ranch dressing for serving
****In lieu of making this seasoning, you can us prepared ranch seasoning.
Place the chicken wing sections in a large bowl or zip top bag. Pour over the pickle juice. Cover the bowl or seal the bag and place in the fridge to brine for 2-3 hours.
Preheat oven to 425 degrees. Place a wire rack over a baking sheet and spritz with oil spray.
Drain the pickle juice from the chicken and pat the chicken dry. Drizzle the chicken wings with the oil.
Add all of the seasonings to a small bowl and stir together to combine.
Sprinkle the seasoning over the chicken and use your hands to massage the seasoning into the chicken, making sure to coat each piece really well.
Arrange wings on the wire rack, leaving a bit of space between each piece for air to flow.
Bake for 40 minutes, flipping the wings halfway through cooking.
Serve hot with ranch dressing, for dipping.