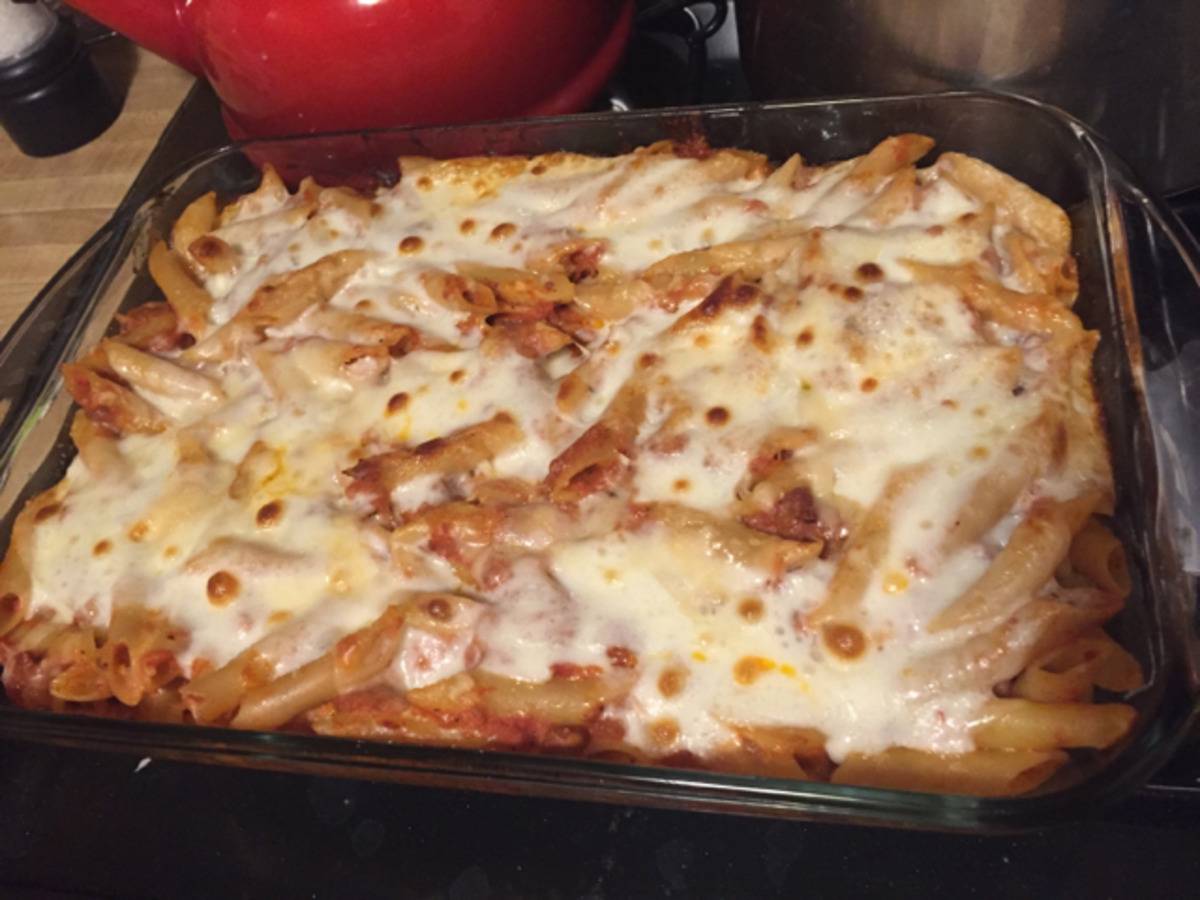 Happy Friday! I got this recipe from actress, Nancy Travis, who played Vanessa, on the TV series, "Last Man Standing" Her baked ziti was a running gag on the show. It's actually very good.
Vanessa Baxter's Baked Ziti
1 lb. ziti pasta, cooked al dente
1 1/2 lbs. Italian sausage, casings remove, crumbled and cooked
1 (15 ounce) containers ricotta cheese
1 egg
2 tablespoons parsley
2 cups mozzarella cheese, shredded, divided
1/4 cup parmesan cheese
1 (28 ounce) jar pasta sauce, divided (or homemade marinara)
Preheat oven to 350 degrees.
Cook ziti according to package directions; drain; set aside.
Mix ricotta, egg, parsley, 1-1/2 cups of the mozzarella cheese, and parmesan cheese in a large bowl.
Mix cooked sausage and pasta in with ricotta mixture.
Mix in 3/4 jar of sauce.
Transfer mixture into a 9×13 casserole dish.
Top with the rest of the sauce and mozzarella.
Bake for 30 to 35 minutes, or until hot and bubbly.